The main discrimination faced by non-Muslims was of a legal nature, as Christians and Jews were not allowed to file lawsuits or testify in opposition to Muslims in courtroom. There were also rules of conduct imposed upon them, but there were many to whom these rules didn't apply.
On 12 February, Sarajevo enjoyed its first casualty free day since April 1992. The large-scale removal of Bosnian-Serb heavy weapons began on 17 February 1994. The HVO and the ARBiH continued to battle side by facet in opposition to the VRS in some areas of Bosnia and Herzegovina, together with the Bihać pocket, Bosnian Posavina and the Tešanj space. Despite some animosity, an HVO brigade of around 1,500 soldiers also fought together with the ARBiH in Sarajevo. In different areas where the alliance collapsed, the VRS occasionally cooperated with both the HVO and ARBiH, pursuing a neighborhood balancing coverage and allying with the weaker aspect.
By June 1992, the variety of refugees and internally displaced individuals had reached 2.6 million. By September 1992, Croatia had accepted 335,985 refugees from Bosnia and Herzegovina, largely Bosniak civilians (excluding men of drafting age). The large number of refugees considerably strained the Croatian financial system and infrastructure.
Bosnia or most of its present-day areas have been ruled by Vlastimirovic, Vojislavljevic, Nemanjic, and Kotromanic dynasties. Prince Petar (r. 892–917), defeated Tišemir in Bosnia, annexing the valley of Bosna. Petar took over the Neretva, after which he seems to have come into battle with Michael, a Bulgarian vassal ruling Zahumlje (with Travunia and Duklja). They are also known by regional names corresponding to Krajišnici ("frontiersmen" of Bosanska Krajina), Semberci (Semberians), Bosanci (Bosnians), Birčani (Bircians), Romanijci (Romanijans), Posavci (Posavians), Hercegovci (Herzegovinians).
Kingdom of Bosnia
From 1971 to 1991, the share of Serbs fell as a result of emigration into Montenegro, Serbia, and Western Europe. According to the 1991 census, Serbs had been 31.21% of the whole inhabitants, and their number was 1,366,104.
Sexual violence through the Bosnian War
Ratko Mladić was also tried by the ICTY, charged with crimes in connection with the siege of Sarajevo and the Srebrenica massacre. Mladić was discovered guilty and likewise sentenced to life imprisonment by The Hague in November 2017.
Balkan Muslim youth embrace Ramadan quick
Bosnia and Herzegovina is residence to 3 ethnic "constituent peoples", namely Bosniaks, Serbs, and Croats, plus numerous smaller teams including Jews and Roma. According to data from 2013 census printed by the Agency for Statistics of Bosnia and Herzegovina, Bosniaks represent 50.eleven% of the population, Serbs 30.seventy eight%, Croats 15.forty three%, and others type 2.seventy three%, with the remaining respondents not declaring their ethnicity or not answering. The census results are contested by the Republika Srpska statistical workplace and by Bosnian Serb politicians. The dispute over the census issues the inclusion of non-everlasting Bosnian residents within the figures, which Republika Srpska officers oppose.
House of Peoples has 15 members, 5 Bosniaks, five Croats and five Serbs. Bosniak and Croat members of the House of Peoples are elected in theParliament of the Federation of Bosnia and Herzegovina, while 5 Serb members are elected in theNational Assembly of Republika Srpska. The forty two members of the House of Representatives are elected instantly by voters, two-thirds are from the Federation whereas bosnia and herzegovina women one-third is from the Republika Srpska. Serbs of Bosnia and Herzegovina, as well as different two constitutive nations, have their representative in thePresidency of Bosnia and Herzegovina. The Bosniak and the Croat are elected in theFederation of Bosnia and Herzegovina, while the Serb is elected in theRepublika Srpska.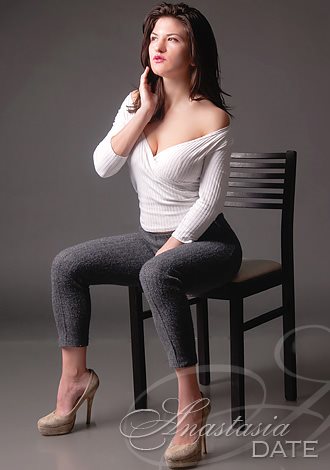 Bosnia and Herzegovina, typically referred to easily as Bosnia, is a country in Southeastern Europe on the Balkan Peninsula. By the early historic interval it was inhabited by Illyrians and Celts. Christianity arrived within the 1st century, and by the 4th century the world grew to become a part of the Western Roman Empire. Germanic tribes invaded soon after, adopted by Slavs within the sixth Century. In 1136, Béla II of Hungary invaded Bosnia and created the title "Ban of Bosnia" as an honorary title for his son Ladislaus II of Hungary.
Yeni Pazar, Izvornik, Östroviç-i âtıok, Çetin, Būzin, Gradişka, and Banaluka were struck by the Austrians. A French account described the bravery in battle of Bosnian Muslim women who fought in the war.